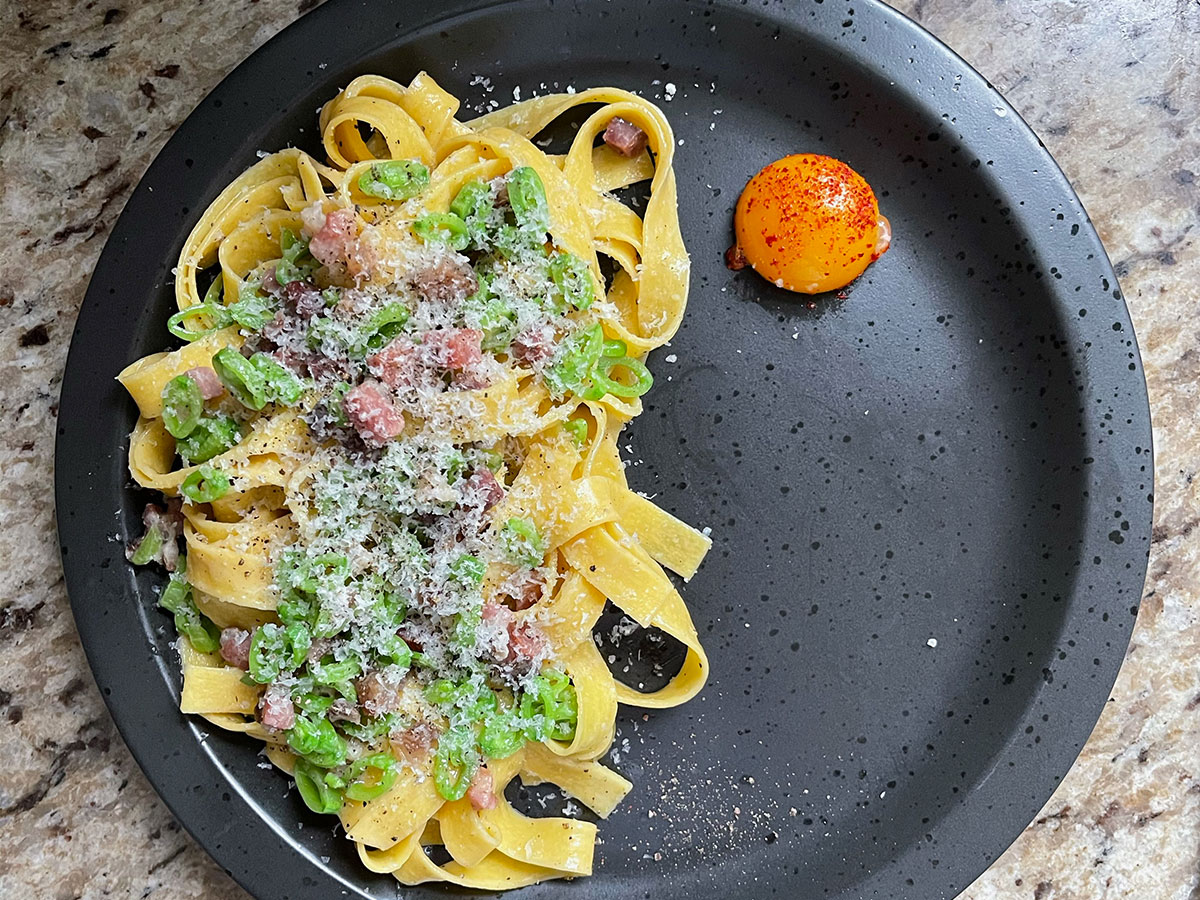 Ingredients
Pancetta
Guanciale
Sugar snap peas
Black pepper
Shallots (optional)
Marco Giacosa pasta
Butter
Egg
Garlic
Espelette pepper
Pecorino cheese
Preparation
1. Get pot of water boiling.
2. Small dice pancetta and guanciale. Place in cold sauté pan. Turn burner on medium. This will slowly render the fat.
3. While this is working, slice local snap peas into thin rounds (like you would a scallion). Set aside.
4. When rendering is almost complete, crack black pepper into the pan. This will ensure your black pepper doesn't burn. (OPTIONAL: add slice shallots to sauté). Turn off the heat.
5. Heavily salt your boiling water. Drop pasta in. Cook pasta only a little bit. Transfer half-cooked pasta to your sauté pan. Reserve some pasta water.
6. Add butter and pasta water a little at a time to sauté pan to finish cooking pasta. This will emulsify the pan sauce and coat the pasta.
7. Taste pasta regularly to assess chewiness. When pasta is al dente, kill the heat. Throw in your snap peas. Toss pasta and plate on your dish.
8. Separate a yolk from an egg and place it in on your plate. Season with espelette pepper.
9. Garnish pasta with fried garlic, fresh cracked black pepper and freshly grated pecorino cheese.
10. Enjoy smashing your egg yolk into your pasta and dive in!