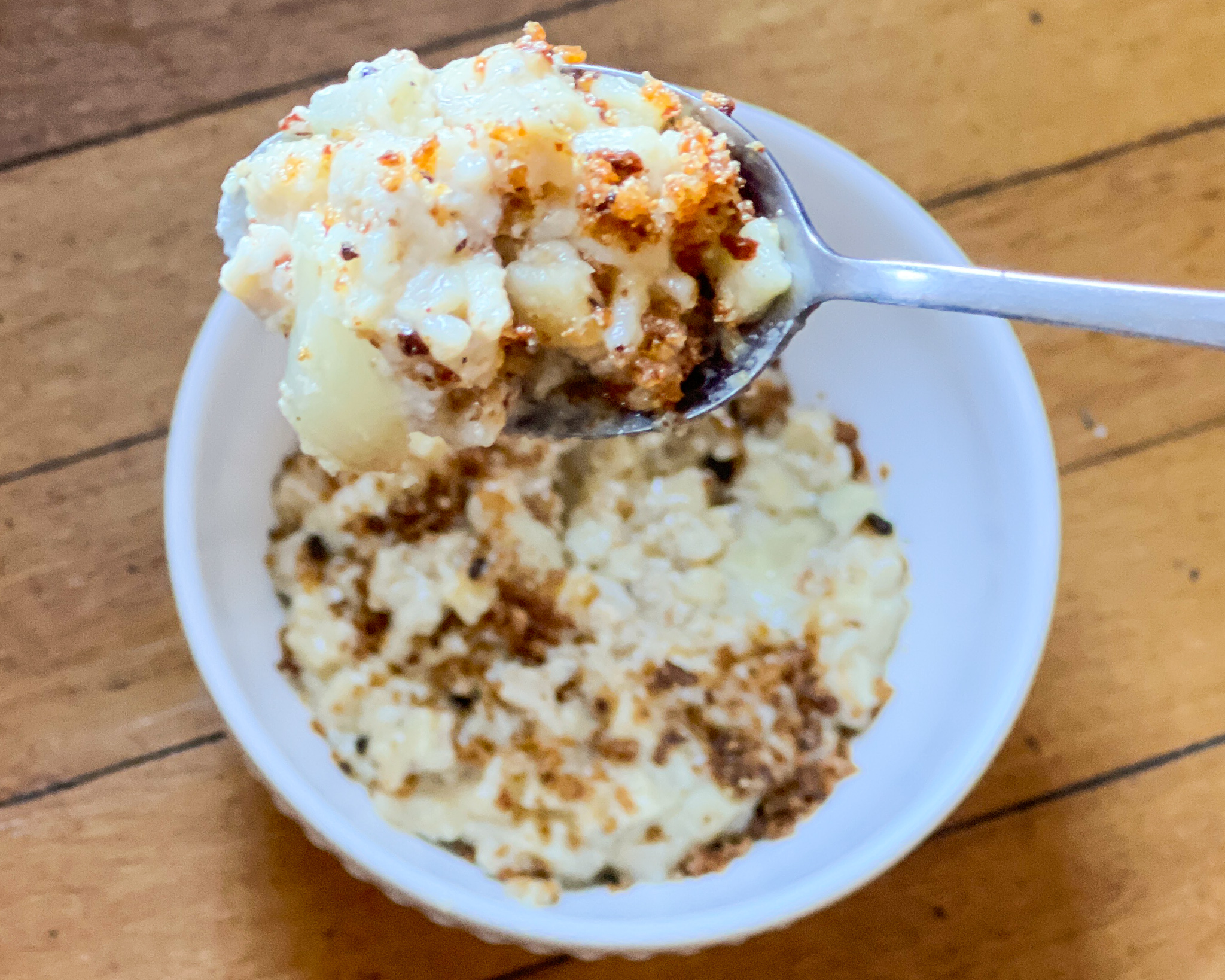 Croziflette (a variant of tartiflette) is a rich, comforting dish traditionally made with crozets (a small, square-shaped pasta from the Savoie region of France) and Reblochon cheese. Unfortunately, we can't import Reblochon, so we're making our version with an alpine cheese like Comté or Beaufort. If you'd like to use a cheese similar to Reblochon, we recommend Saint-Nectaire.
Ingredients
1 box crozets (400g)
2 tablespoons butter
1 small yellow onion, diced
1lb shredded alpine cheese (Beaufort, Comté, etc. - or a mix)
2 cups heavy cream
1 cup crème fraîche
Salt & pepper
Bread crumbs as necessary

Preparation
Preheat oven to 375 °F. Boil crozets in salted water until al dente (10-12 minutes) then drain and set aside. Meanwhile, sauté onions in butter until limp and glassy. Add cream and bring just to a boil. Add crozets to hot cream along with cheese and crème fraîche, mix thoroughly, adjust salt and pepper to taste, pour into a baking dish, top with breadcrumbs, and bake for 15-20 minutes until golden brown.
Notes
This recipe is written to feed a family of four, however, you can double the recipe and use one box of regular crozets as well as one box of buckwheat crozets. If you'd like, you can sauté some thick bacon lardons along with the butter and onions. We like to serve this dish with a wine from the region like Jacquère.